Our Foundation
Celebrating the Noble Work of a Track Star
The Hank Sevillian Foundation is a nonprofit organization that honors the legacy of Hank Sevillian. As the founder of the Buffalo Pioneers Track and Field Club and mentor to countless individuals, he has made a significant impact on our community over the past four decades. We aim to celebrate his deeds and his life and continue all the work he has started.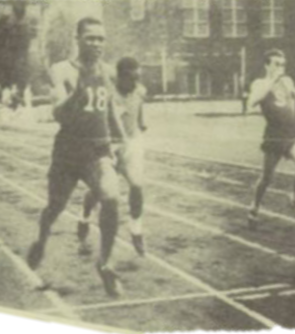 Henry "Hank" Sevillian was born and raised on the east side of Buffalo, New York. He graduated from Burgard High School where he earned the title "The 100-Yard Dash King" by the Buffalo Newspapers in 1949.  After graduation, he was drafted into the United States Army and served as a Paratrooper in the Korean War.  While serving in the Army, he continued his athletic career to include:  boxing, football, basketball, and of course, track and field.  Not only was he a top sprinter, but he also excelled in all of the field events to include the triple jump, high jump, discus and javelin. 
"Every kid is one caring adult away from being a success story."
For more details about the Hank Sevillian Foundation or the Buffalo Pioneer's Track & Field Club. We look forward to hearing from you.